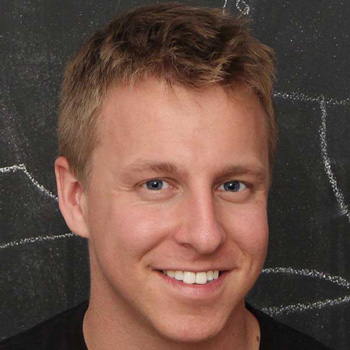 About me
---
Adventurer at heart 🌎. Possibly the most positive person on Earth. Currently developing online-courses to help job-seekers design their career roadmaps and seek them out.
I used be the Community Manager at a coding bootcamp in Toronto called Lighthouse Labs and before that I organized international coworking retreats around the world with Hacker Paradise.
I am also proud of having started a peer-mentorship community for entry-level job seekers called ClearCareer, with over 900 members today!
A few quirky things about me:
---
Work & Experience
---
Side Projects
2020
Co-Creator

Covid Survivors Project
2018
Creator

Bitcoin To Tulips 🌷
2017
Organizer

freeCodeCamp Conference
2017
Founder

The Collector Bitcoin
2016
Creator

Resume Website Builder
2012-Present
Designer / Developer

Freelance
2012-Present
Creator -
The Tech Toolshed
2012-2014
Founder
Snapsy Photobooth
Public Speaking
Available for public speaking engagements, workshops and panel moderation.
Book me today!

Topics of expertise:
Chinese Apps and Technology
Career Development and Job Seeking
Travel and Remote Work
Build Your First Website - Workshop
Community Building
List of previous speaking engagements:
April 27, 2019
Unlock China

Ryerson Tech Talks
July 21, 2018
Javascript Workshop

Microsoft Store
May 27, 2018
Job Hacking Workshop

ClearCareer
May 21, 2018
Developer Careers

Ryserson Hacks
January 20, 2018
Start Your Side Hustle

University of Toronto
August 18, 2017
How to Break Into Tech

Ryserson YouthConnect
June 18, 2017
Intro to Cryptocurrency

Toronto Learning Nights
What people say
If you're looking to hire somebody dependable, Izzy is as cool as cucumber and as awesome as a stegosaurus with laser beams attached to its head.
From resolving conflicts to managing crises to confidently completing the administrative tasks that others balk at, Izzy throws 110% of himself into every job he does.
Izzy is, by far, the most resourceful person I've ever met. When Izzy heard about my new venture, he reached out for a Skype call and gave me actionable, practical, and exceptionally useful advice.
Izzy knows how to handle people without making them feel like they're being handled, diffuse tension without being preachy and he goes the extra mile for anyone who needs it.
Izzy is the kind of person that will be successful in any environment because of his unique combination of work ethic, intelligence, and people skills.
He leads by example, rallying people together through sheer enthusiasm and friendliness. No matter what situation you put Izzy in, he will make friends with everyone in the room.